Sandalwood Sweety Radhika Kumaraswamy left the film industry in 2008. He returned to the cinema in 2013 after 7 years and starred in the movie 'Sweety Na Jodi'. After her break, Radhika is back in the cinema and acting in back-to-back movies.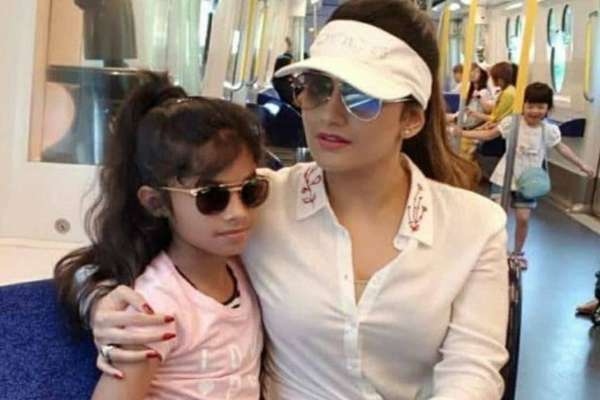 Radhika Kumaraswamy is seen playing the role of Raudravatara in 'Damayanti'. After about 5 years, Radhika has been giving fans a walkthrough. The trailer and audio of the movie 'Damayanti' will be released today at 6pm. Challenging Star Darshan is launching the audio of this movie.
Radhika Kumaraswamy-daughter Shamika
Radhika has acted in many movies with Challenging Star Darshan. Darshan and Radhika, who co-starred in the orphans, Mandya films, are appearing on the same stage after many years. Radhika shares some thoughts on D Boss Darshan. Radhika herself has spoken about her daughter Shamika, the big fan of Challenging Star Darshan.
Actor Darshan
Radhika - Darshan starred together as an orphaned movie Shamika. Shamika has seen the movie 'Orphans' repeatedly on YouTube. He also said that he would film with his mother again Darshan Sir. Radhika says that once she gets another chance, Darshan will work with her.