The work permits of the life of Indian professionals working in the US will not be lifted. According to the latest order of the US court, they will continue to work as before. A US court has refused to repeal an Obama administration rule. As per the rules, the spouse of H-1B visa holders can work in the US. The H-1B visa is a non-immigrant visa that allows US companies to hire foreign employees for specialized jobs.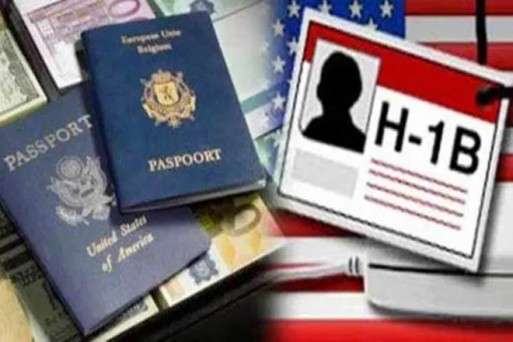 Obama administration made rules
In 2015, the Barack Obama administration enacted a rule allowing work permits of H-4B visa holders of certain varieties, especially H-1B visa holders waiting for a green card to work in the United States. . Indians, especially women, benefited the most from this rule. But all American employees challenged this rule before the current Trump administration and requested it be changed. The Trump administration also supported the demand for American employees.
Case sent back to lower court
A three-judge bench of the Court of Appeal for the Columbia Circuit District sent the case back to the lower court, stating that it would be best to give the District Court an opportunity to assess and adjudicate a detailed trial of the case. In its order on the plea of ​​Save Jobs USA, the Federal Court said that "we will seek the permission of the District Court of the Summary Judgment." The lower court should proceed with this consideration.
American workers claim
Save Jobs USA is an American workforce organization that claims the Obama administration's policy of granting work permits to H-4 visa holders left their jobs.
US Department was in favor of work permit
The court said the Department of Homeland Security (DHS), responsible for immigration, sought to address some of the shortcomings by making H-4 visa holders eligible for lawful jobs. Due to these problems, non-immigrant (foreign professionals) H-1B visa holders give up trying to get a green card in America. DHS demanded this to ensure that the disruption in the functioning of American companies employing such employees is minimized.
Relief on this basis
According to the court, the government has stated that H-1B visa holders and their family members have to wait for a lengthy process to allow local residency and in the meantime they are not allowed to work for H-4 visa holders due to personal and financial problems. One has to suffer which becomes more serious with time. As a result, it becomes difficult for H-1B visa holders to move forward with the process of obtaining permanent residency permits and it is difficult for American companies to keep highly educated and highly skilled employees with them. The judges said the Obama administration's rule would have more effect on H-1B visa holders staying in the US, rather than new H-1B visa holders.