Srinagar: Sagar Nazir, a young poet from Kashmir Valley, has been honored with the Sahitya Academy's 'Yo-sarskar Award'. The executive board of the Sahitya Academy nominated Sagar Nazir for the 'Yo-Parskar Award 2019' for his authored 'Thar Aanganch'.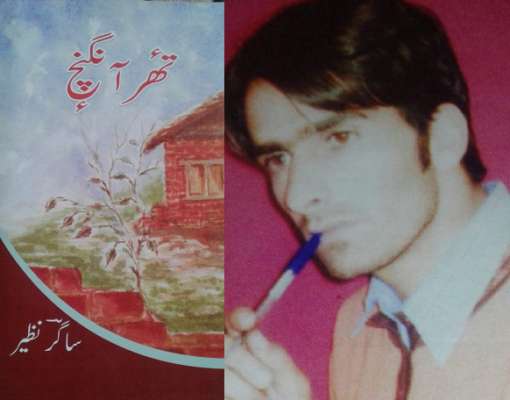 Sagar Nazir was conferred with the Yuva Sarkar Award at a function in Dobargarh, Assam. He has been given a reward of Rs. 50,000, a confirmation certificate and a candle in the prize. Sagar Nazir is a prominent poet, critic and translator of Kashmir language from the Zikar Patan area of ​​Baramulla district of North Kashmir. He was nominated for this prestigious award, out of six pennycrafts.
Sagar Nazir said he works and will continue to promote Kashmiri language and literature. He said: 'I have been working for Kashmiri language and literature for the past several years. Insha'Allah will continue. There are so many young people here who write that I want this award to inspire their passion and passion. This award is actually awarded to Kashmiri language. '
Sagar Nazir, who belongs to a middle-class family, has gained a lot of fame thanks to her Kashmiri poetry. His written Kashmiri songs are well known and heard at home in the valley. He has authored several famous Kashmiri songs, including 'Banga Daryukh Zhangya Ma Aakh', 'Mah Chhoni Chuni Prem Yadav Pyaan', etc. which are also periodically broadcast on Radio Kashmir.
Sagar Nazir has authored several books, most of which are poetry collections. Among them, Thar Agnuch, First Love, Zone Wave, Pinjar Herr are particularly notable. In addition, he has authored dozens of books, including Aina Tehaar, Ashchukwoth, Bal Chhas Paran, Fish Khab, Khab, Lulabagh, Kalyat Makhmoor and Nora Voth.
It is noteworthy that the executive board of Sahatia Academy nominated two poets Nazi Munawar and Sagar Nazir from Kashmir for the 2019 Sahitya Academy Award at a meeting held in Agartala last month.