"Our cat our mothers ...!"
How did this yearly rally take place in Reno Beach ... and how could this be how I got this quote in my favor while PK Kharna promised me that I could fight the elections from wherever I wanted and The set was safe… I should have talked to him before he made such a decision. I have a great cheat… E-year-old cleverness will show his hours. "Shri Said, grinding his teeth while sending a fist to the room.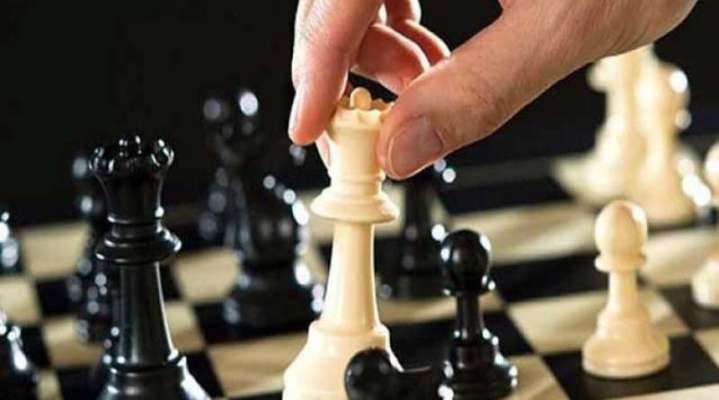 Shri had a very close relationship with Reno. Every leader of the party knew the relationship between the two of them. That was why he extended a friendship to Reno.
That day he was sitting at a table in a desperate nightclub. The upper-class people used to come here. Still, his eyes went to Reno, dressed in a mini-skirt, who was slowly shaking at the music tune in his hand for a glass of jam. Her lips were cheering with a glass of jam. At that time he had both alcohol and wine. He was unable to decide whom to extend his hand to.
"Hello Mr. ... here people come to remove frustration." He was shocked when he requested a dance with a pinch in front of him.
"Sore your lips and buy tension in the world," Reno said jamming in front of the evil.
His faded mirror was visible in the jam bottle - it is completely intoxicated. He said gently removing the bottle from the front.
"On coming to consciousness ...!"
"Handle yourself ...!" He poured whiskey indigo siphon soda into the glass and smiled after taking the whiskers.
"If not a handler ... then you ...!"
"Try Again ...!" She said with a smile and got up and walked away.
"This year I can do a lot of work ..." Shri said in her lips looking at her and took a long look and stood up straight. Every barkeep K.Khanna ji ticket her before the election. Promise to give, but at the same time it takes frustration. He spent half his life chasing after Khan, even leaving the house and wife children, but when he saw Reno, his hopelessness turned into hope. He had decided that this time he would play chess and use Reno as a queen in this game and somehow attract the queen to him. On the pretext of meeting him, he would go to the nightclub. She was the hottest girl to come to the club. The two continued to look at each other with smiles in their faces and slowly came closer to each other.
Shri took it to all Rajya Nath Parti. He promised Reno that PK Kharna would give him a ticket to stand in the polls and he became an MP and put a lot of funds in his swing. And they would marry her to Dhoom Dham. Now the two had come so close to each other that she would join him in doing karma.
The names of the candidates of the Great Alliance were announced as the election came to a close. The remaining seats were to be announced and the names of the candidates to be announced. Almost half a dozen seats in them remain troubling ... tomorrow candidates are likely to be announced. This time it will be thrown in front of PK Kharna in such a way that the VIP seat will be used. The ticket would come in his swing, but he was walking around with a finger in the back of his neck thinking how to throw it.
"Shri Darling ...!" Reno said as he entered the room.
He was shocked at Reno's voice and stopped his footsteps. He would have to somehow prepare for the PKK house. He said in his heart and took the cushion and sat on the sofa and closed his eyes lightly. K kept looking at her.
"What's the matter, sir? You're worried ... your nature is not right," Reno said, placing a hand on his forehead.
"Reno! Was trying to get away from the world ... but couldn't go."
"What ... What are you saying, sir ... Your brain is right? "
"Yes Reno! But now that you have arrived, my troublesome little mantra ..." He grabbed Reno's hand and pulled it towards her. He fell straight to her chest. He pulled her hot lips to his lips. When it was registered, it became semi-standard. She said, combing her hair.
"" Reno! Today, our love is tested and true love is recognized in the hour of trouble, no matter what the form. If you ask for anything today, you can give. "
"Shri! Have you ever been denied… ..he has been with you to warm the bed before the wedding? "
"Yes Reno! Please do one of my work - I will always be grateful for that. "
"Speak, sir ... I will put life in your footsteps."
"No Reno! Your life is very precious to me ... Is a small thing. "
"You make PK Kharna happy somehow so that I can happily put the election ticket in my bag this time ... Kharana sir promises but at the same time his intention changes." ... In the mahoganybandh, broad sets of seats have been announced. Some bales are still open and the biggest patch is on the semantics. The ticket here is reserved by Kherana Sahib ... and which leaf does E Sala Mikishawa throw in front of the kharif sahib that he receives the green flag His seat is safe every time. Salambe is ruling the Semanchal seat from Sai ... Reno Darling Join me this time to clear Makishwa's address ... Reno Darling PK Kharna Do it in your fist somehow. "
"In the fist ... I mean ...!"
"In the fist ... I mean ..." Shri said, keeping a face on chess.
"Darling! Look at this ... Elephants are on both sides ... the elephants are in the corners, the elephants are followed by the horses ... then the camels ... ie the guns. The king and the queen - between them and the king - start playing on the white and black players, ie the white queen is placed on the white boxes and the black box and the king moves a box on each side. And eliminates any unlucky opponent in the adjacent box ... And..... This time, Salah Mikishwa has to give both honey and beans so that Salah can not get up and drink water even today. He is going to the temple every day today.
"Ok Shri ... ... as you say ... I will do so."
"" Reno! Who will get the VIP ticket this time tomorrow PK Kharna ji will decide ... We will go to his house right now before he will give the decision to Khairan Sahib.
"Okay ..." Reno said looking into his eyes.
He left Reno in the Pak kharana bungalow… Kharana said slamming Shari's back in the morning.
"Shri! Now that you have learned the guns of Rajiya Naiti, who should have caught the pulse?"
Dhaniwad Khurana sir… "Shari folded her hands.
"No ... I should not do it but Reno should do it. "PK Kirana looked at Reno laughing and then a smile spread on Reno's lips.
"Shri! Please marry me now ... please ... because as soon as a woman becomes a maiden in our country in India, she spends time with a man before marriage. "He said with a hug.
"The mistress says ..." Shri said separating her from himself and started to laugh aloud.
"Shri! What are you saying?" He said looking at her with moist eyes.
"I spent the night with my family and still your heart is not full. - Stay away from me now. You are neither my wife nor a lover ... but rather as a mistress. Then throw it out. "Shri said burning the bag of matches and throwing it out.
"Tomorrow Kharna will announce the VIP ticket," he said in a pinch in front of Reno. The next day when PK Kharna handed over the ticket for VIP seat to Reno, Shari's place dropped to the ground beneath his feet.
"Hey you got a big bother ..." He said pulling Reno's hair and grinding his teeth.
"Shri! Quit mirabal ... you are a chess player now ... ... after casting the queen out like a bee, but you may not know that the queen has both elephants and cannons." It combines power - the queen horizontally - in a way it can move in any direction like the king, but unlike the king, it can go far - the queen moves on any of the boxes. Can run and attack his opponent ... Understandably ... My der sri ... How powerful a queen is. "Reno said looking into her eyes.
"If you win, don't try to throw the queen so fast like a bee ..." Because if the queen loses ... then there are chances of losing in the game ... "He said grinding his teeth. One of his words was sticking to his ear like a glass. Eyes were tearing up.
"Shri! The woman is very innocent and it is very difficult to clap with her emotions ... If she goes, she crushes the throne of the big rulers with her feet. " Looking at her, she said.
"Didn't know that you would get out of trouble so much ... you will not leave ... remember ..." Shri said, tearing his eyes.
If you can survive this ... then ... Chess does not go so fast - but - ... with a lot of thought one has to move - both your head and your neck. How did the bills of mana fall ... It's not easy to fool me. "
"Shri! You're not home or out of the pier ..." People were welcoming him with flowers ... and drums were buzzing with joy at receiving a ticket to Reno.
Shri felt at that time that Chhattis's bullet went down in his chest.